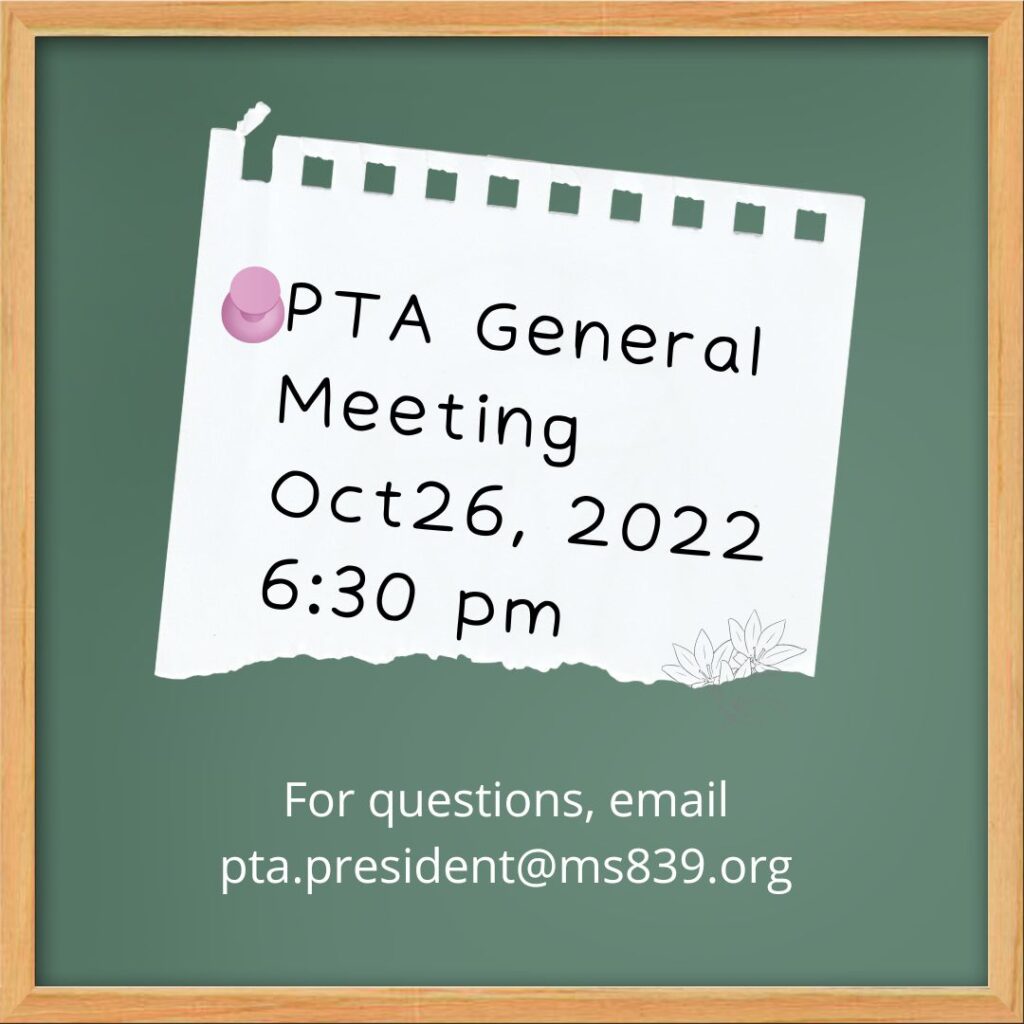 Please join us on October 26 (Wednesday) at 6:30 pm for our PTA General Meeting.
AGENDA
Welcome – Nancy Cruz, PTA President

Introduce yourself and your child in the chat

Approval of Minutes – Kristen/Katherine
President's Report

Communications Update
Volunteering
Open Treasurer's position
How to reach out to us

Treasurer's Report and Updated Budget
Fundraising Report – Nancy and Diana

Annual Fund – Diana
Auction and Parents Events

Principal's Report (7-7:30 pm)

Lauren Shookhoff – Gama, new DOE grading system
Q&A

Parent Coordinator Update

Jenna Weinberg – Comfort Dog update

COVID – JD Davids
School Leadership Team Report – Nancy

Adjournment
Click to read the PTA Bylaws. For questions, please email PTA President Nancy Cruz or parent coordinator, Leah Ruggiero. Your voice counts!