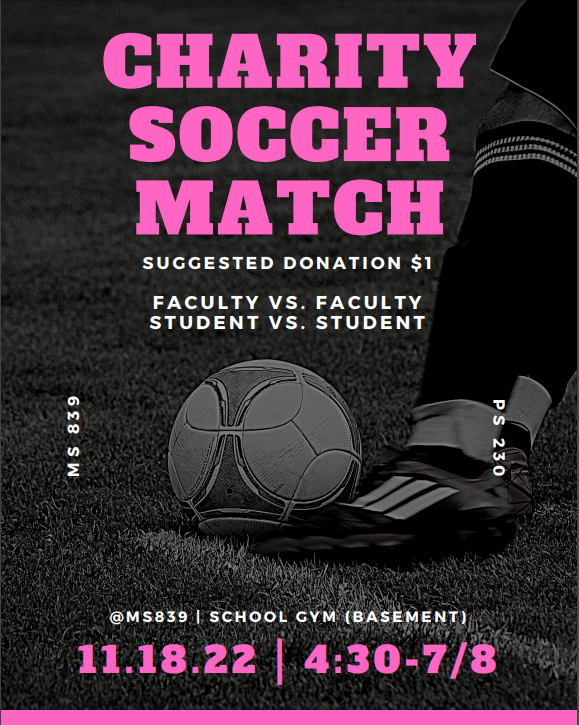 This Friday, November 18 at 4:30 PM we will be hosting a Breast Cancer Charity Match against PS 230 (whooo hooo!!) in our gym. There will be faculty teams playing against faculty teams and students playing against student led teams.
If your child is interested in participating in the soccer matches, please fill out the permission slip. If you are interested in spectating, feel free to attend with your family. All proceeds will be donated to the Breast Cancer Research Foundation.
Our PTA will be hosting a snack table and cheering on their favorite players and teams. Please consider signing up HERE to either donate items or volunteer to run concessions (or both!).
If you would like any further information, please feel free to contact Sharisa @ sharisa.mohammed@ms839.org.