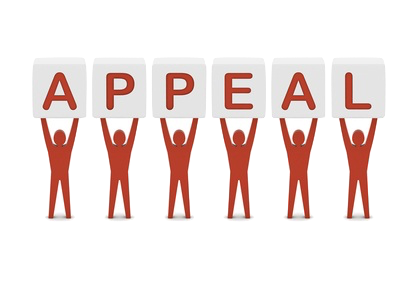 Dear MS839 Families and Caregivers:
---
We build and care for community; we challenge ourselves to grow; we take responsibility for ourselves, each other and the world
---
These are the school's core values, taught to our children the first day they enter the building and regularly reinforced in crew, expeditions, electives, and extracurricular programs. As parents and caregivers, we now have the opportunity to represent these values by helping our PTA and our school as we face growing financial needs.
Please donate to MS 839's fundraising appeal — the PTA's single largest fundraiser of the year — to ensure that the school can continue to bring our students a truly well-rounded education inside and outside of the classroom.
The activities that strengthen and enrich our unique learning environment — Outward Bound trips, the spring musical, the step team, basketball and volleyball, school dances, community events, special field trips and more — will only be possible through the fundraising efforts of the PTA. These programs do more than keep our children active and engaged, they ensure that all students feel a sense of belonging within our school community.
Last year the PTA raised $42,000, every dollar of which was spent to support these activities. This year, due to drastic DOE budget restrictions, we need to raise more than double that amount — $110,000 — to continue to fund all of our amazing programs. We need your help to bridge this gap.
While there are many important ways to support MS839, we hope that all of our families will consider making a financial contribution. Please know that any amount will be greatly appreciated! If you would rather spread out giving over the school year, we will happily set up a monthly donation.
So please support our diverse and inclusive community, help us rise to the challenge we face and take
responsibility for your part in our very special school by donating what you can now. Send a check or cash in the envelope that went home with your child, give online here or email pta.fundraising@ms839.org to set up monthly donations.
Thank you so much for your contributions,
Michele Greenberg and Naila Rosario (PTA Co-Presidents)
---
The MS 839 PTA is a 501(c)3 nonprofit. All donations to MS 839 PTA are 100% tax-deductible.
Estimadas familias y cuidadores de MS839:
---
Construimos y cuidamos la comunidad; nos desafiamos a nosotros mismos para crecer; nos hacemos responsables de nosotros mismos, por otros y por todo el planeta
---
Estos son los valores centrales de la escuela, enseñados a nuestros hijos el primer día que detran al edificio y reforzados regularmente en la tripulación, expediciones, asignaturas optativas y programas extracurriculares. Como padres y cuidadores, ahora tenemos la oportunidad de representar estos valores ayudando a nuestra PTA y nuestra escuela a medida que enfrentamos las crecientes necesidades financieras.
Haga una donación a la solicitud de recaudación de fondos de MS 839, la recaudación de fondos más grande del año de la PTA, para garantizar que la escuela pueda continuar brindando a nuestros estudiantes una educación verdaderamente completa dentro y fuera del aula.
Las actividades que fortalecen y enriquecen nuestro entorno de aprendizaje único: viajes Outward Bound, el musical de primavera, el equipo de step, baloncesto y voleibol, bailes escolares, eventos comunitarios, viajes especiales y más, solo serán posibles a través de los esfuerzos de recaudación de fondos de la PTA . Estos programas hacen más que mantener a nuestros niños activos y comprometidos, aseguran que todos los estudiantes tengan un sentido de pertenencia dentro de nuestra comunidad escolar.
El año pasado, la PTA recaudó $ 42,000, de los cuales cada dólar se gastó para apoyar estas actividades. Este año, debido a las drásticas restricciones presupuestarias del DOE, necesitamos recaudar más del doble de esa cantidad, $ 110,000, para continuar financiando todos nuestros increíbles programas. Necesitamos su ayuda para cerrar esta brecha.
Si bien hay muchas maneras importantes de apoyar a MS839, esperamos que todas nuestras familias consideren hacer una contribución financiera. ¡Tenga en cuenta que cualquier cantidad será muy apreciada! Si prefiere distribuir donaciones durante el año escolar, estaremos encantados de establecer una donación mensual.
Por lo tanto, apoye a nuestra comunidad diversa e inclusiva, ayúdenos a enfrentar el desafío que enfrentamos y asuma la responsabilidad de su parte en nuestra escuela tan especial donando lo que pueda ahora. Envíe un cheque o dinero en efectivo en el sobre que se fue enviado a casa con su hijo, aquí puede donar electrónicamente o envíe un correo electrónico a pta.fundraising@ms839.org para programar donaciones mensuales.
Muchas gracias por tus aportes,
Michele Greenberg y Naila Rosario (PTA Co-presidente)
---
El MS 839 PTA es una organización 501 (c) 3 sin fines de lucro. Todas las donaciones a MS 839 PTA son 100% deducibles de impuestos.