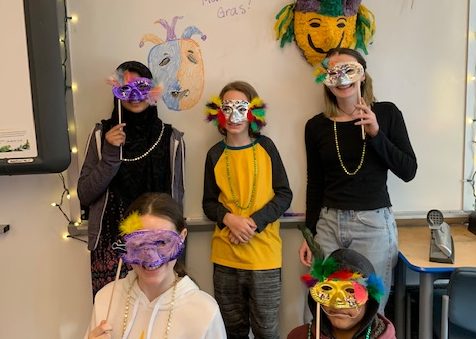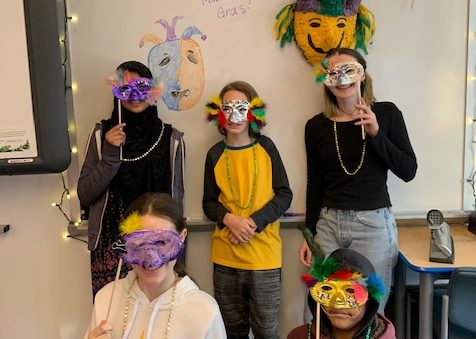 We believe that all students benefit from a broad exposure to arts and language at MS 839. In 6th and 7th grades, students experience a quarterly rotation of Music, Visual Art, Theater, and French, for 6 periods a week. In 8th grade, students choose an advanced study course that meets 6 periods a week.

French
Learning a new language is proven to support overall academic achievement for students, improve cognitive abilities, and help students develop a more positive attitude toward the target language and/or the speakers of that language. At MS839, students work together to speak, read and write in French while exploring the cultures of the Francophone world represented in 29 countries across all 5 continents (and have fun while doing it!)
Visual Arts
Our art classes provide a place where students can learn to work and think like an artist as they learn to give visual and physical form to their ideas, opinions, and emotions. Each expedition culminates a new project and involves the use of new materials. At MS 839, we believe that Art class provides students a place to visually tell their own personal stories and speak their mind about the world around them. Through our strong visual arts program, we hope that each young artist is given ample opportunity to explore the expressive qualities of sculpture, drawing, painting, printmaking, and graphic design.
Theater & Music
Theater provides a variety of opportunities for students to explore their creative side throughout the year including performance activities, playwriting, and technical design. All projects focus on student ownership, teamwork and self expression, encouraging theater students to take creative risks and find their voice — a useful skill in all areas of their lives.