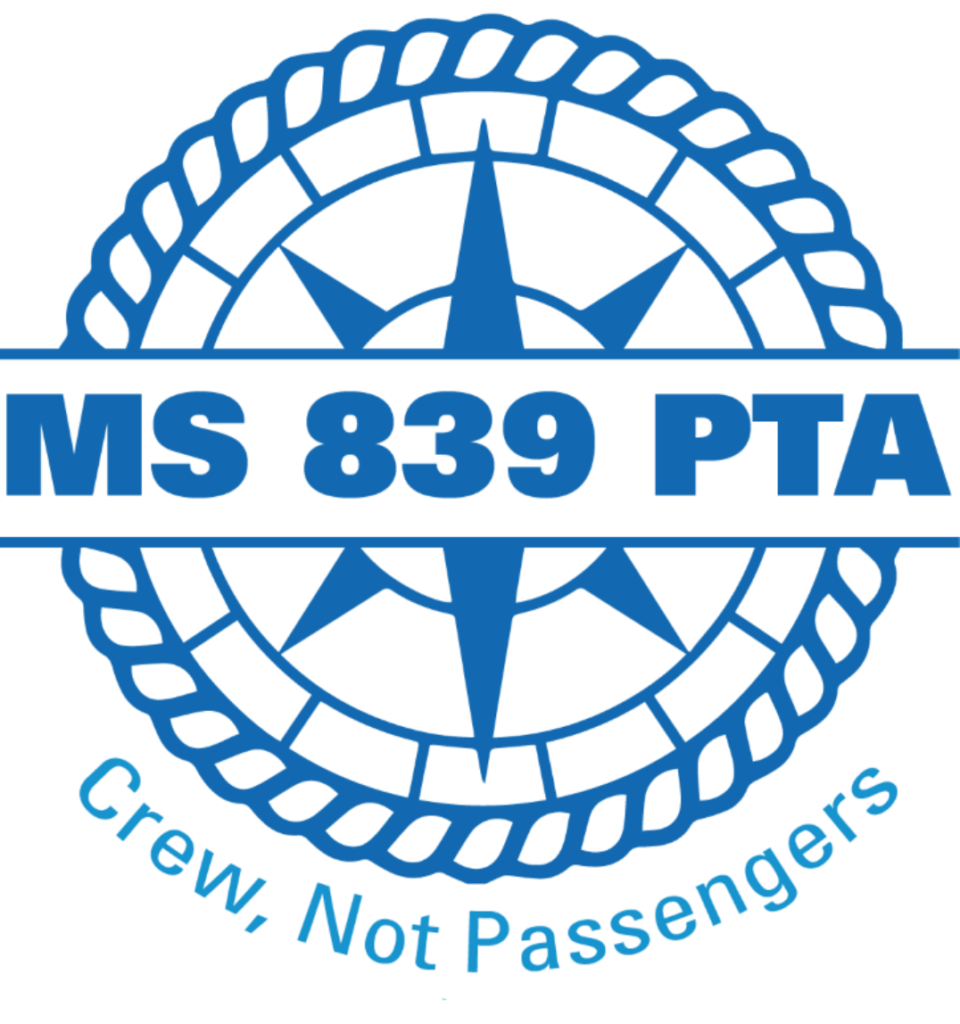 WELCOME TO MS 839
Parent-Teacher Association
MS 839 has a very active Parent-Teacher Association (PTA), whose goals include:
Fostering a better understanding of the learning process through communication between parents/guardians and faculty
Helping to meet the needs of students through cooperation between family and school
Supporting the school through volunteer and financial assistance
Building community
Parents are welcome and encouraged to become an active part of the MS 839 family. All families are automatically members of the MS 839 PTA. All parents are welcome to attend PTA meetings. They are held once a month during the school year. Please check the online calendar for time and location.
Members of the PTA include parents and guardians of MS 839 students, faculty members, and professional staff. There are many opportunities to volunteer, whatever your talents, interests, or time constraints.
We look forward to having all of you as part of the MS 839 PTA – ptaboard@ms839.org.
Click here to download a PTA Deposit form (PDF).
Expense Reimbursement/Check Request
Use this form to request the PTA to reimburse an expense or write a check to a specific payee for a product or service. Please fill out all required fields and upload the supporting receipt or invoice. Please note: The PTA Treasury team expects that either the PTA VPs, their designated Committee Leads or School Leadership are aware of and approve of the expense before it is incurred and that the VPs/Leads have verified with Treasury that budget dollars are available.