Meet Esme!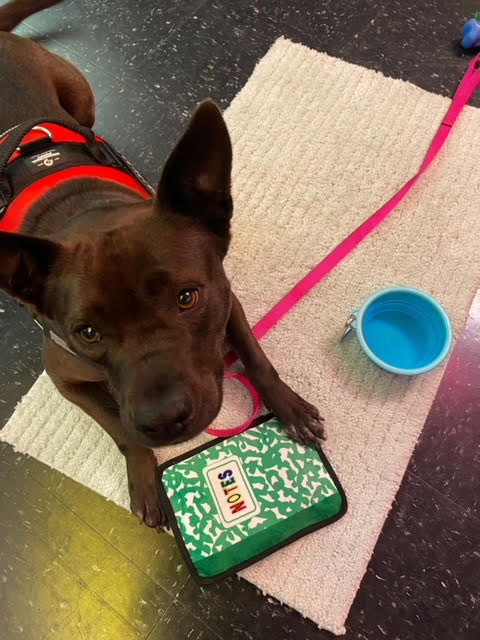 We are excited to announce that our school will be participating in the NYC Department of Education's Animal Assisted Intervention (AAI) Comfort Dog Program. Jenna (our theater teacher), will be working with her therapy dog Esme as part of our school-wide multi-tiered system of supports designed to assist students in reaching their therapeutic, academic, and behavioral goals. It is our hope that this program will help participants decrease anxiety, increase motivation and communication, and improve confidence and peer relations.
Our AAI dog/handler team has been trained to deliver safe and effective interventions with our students. We are excited about providing some students with the opportunity to work with our Comfort Dog during the school day. If your child is designated to work with our school Comfort Dog you will receive a permission slip. The program's capacity is limited, with participation targeted to students' needs and academic goals. Although not all students will have the opportunity to work with Esme, all students should feel free to wave hello if they encounter Esme on campus this year .
We will be holding a virtual informational meeting for any parents that are interested in learning more about the program at the next MS 839 PTA meeting on October 26, 2022 @ 6:30 PM (on Zoom).