MetroCards will be distributed during the first few days of school to all eligible students (residing more than 0.5 miles from school).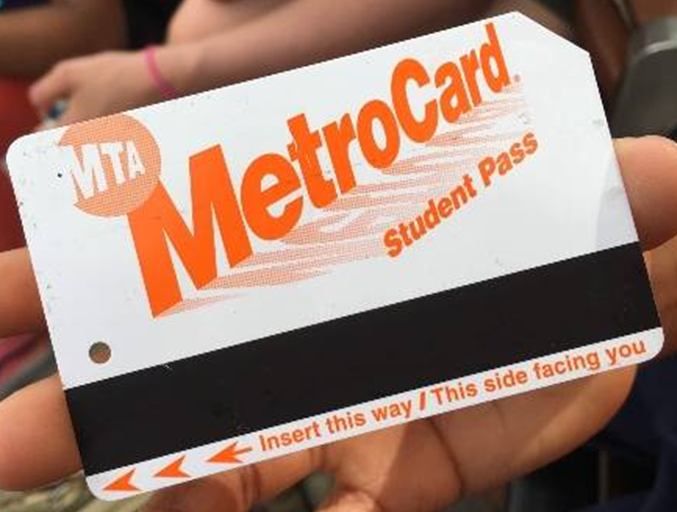 Student MetroCards are –
Different from "regular" MetroCards sold to the public
Good for three trips each school day; allowing a student to travel to school, from school to an after-school activity, and from that activity to home
Only to be used by the student to whom it was assigned
For traveling to and from school and school-related activities between 5:30AM and 8:30PM
For traveling only on days when the student's school is open for classes
Valid for one school semester
6th Grade Bus Route
There is a 6th grade general education bus route. The Office of Pupil Transportation (OPT) will inform the school about the timing and route stops. As soon as we have information, we'll share with 6th grade families. However, please make sure to have an alternate plan to get your student to school, especially during the first few weeks of the school year. The shortage of bus drivers and traffic conditions create extremely challenging situations so be prepared to get your child to school on your own.