MS 839 is a part of the NYC Outward Bound Schools network, a nonprofit organization that operates over a dozen public schools in New York City in partnership with the Department of Education. All NYC Outward Bound Schools prepare students for college, citizenship, and the 21st century workplace by bringing to life the central principle of Outward Bound: that combining intensive challenge with guided support leads to students achieving far more than they ever thought possible.
Like all NYC Outward Bound Schools, MS 839 offers interdisciplinary curriculum grounded in the philosophy of inquiry, strong teacher-led teams, and meaningful student work presentations. Each course is taught through an inquiry-based philosophy; students are not lectured to, rather they are given opportunities to explore and make meaning of complex material. Students are assessed through presentations of student work that include portfolios, exhibitions, and authentic action that display the depth and quality of their work at the culmination of each term.
Teacher teams work together to improve student achievement on school wide performance outcomes and content standards through weekly meetings and embedded professional development focused on intervisitation, curriculum development, and lesson study.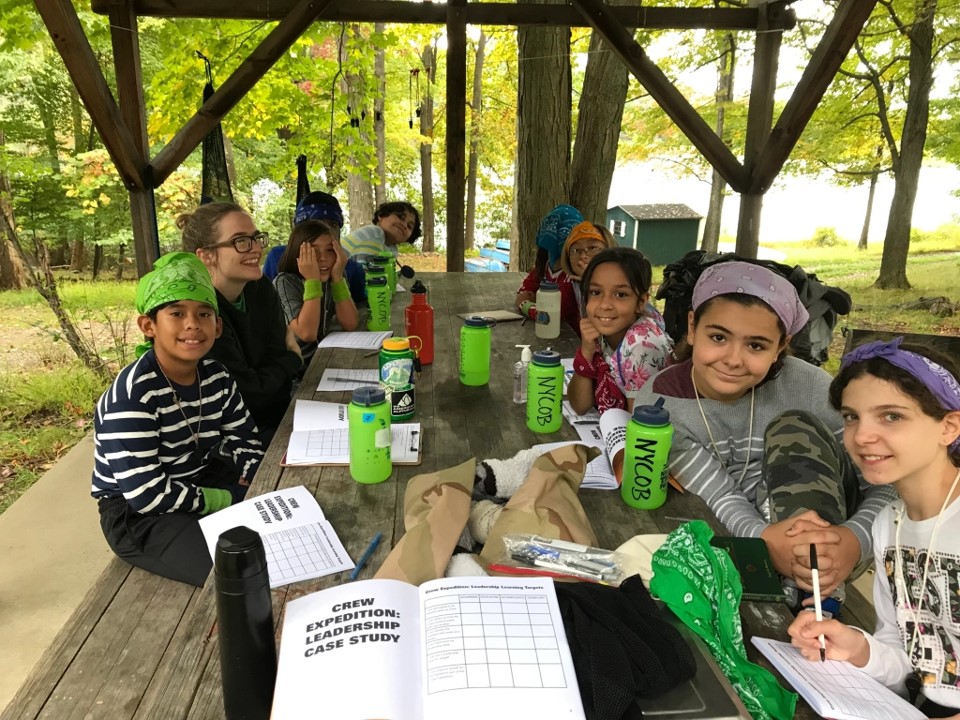 Click HERE for some pictures from the 2018 MS 839 Crew Expedition Fieldwork. Enjoy!