The Annual Appeal is the PTA's largest fundraiser of the year. These direct gifts to the PTA help ensure an enriching and rewarding year for our kids and our school community. Your gift, provides our school with budget-relieving support for needs, such as:
Outward Bound Programming 

Crew Programs

Athletics

School Musical and Production Costs

Clubs

Field Trips 
And More!
Please support our diverse and inclusive community, help us rise to the challenges we face, and share responsibility for our role in our special school by donating what you can. You can make a difference!
How can I donate?
• ONLINE Click here or scan this QR Code: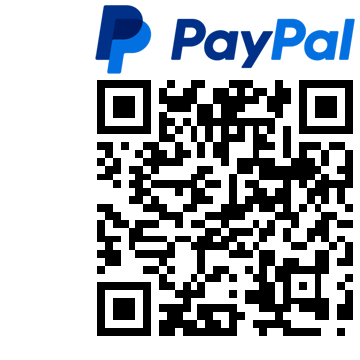 • CHECK can be dropped off to the school office or mailed to: MS 839 PTA, 713 Caton Ave., Room 420, Brooklyn NY 11218
• DONOR ADVISED FUNDS or other charitable giving vehicles.
• CORPORATE MATCHING An easy way to double the impact of your donation! Here is a list of some employers that match charitable contributions. Even if your company is not listed, we encourage you to inquire with your employer.
• DONATE STOCK through donatestock.com. Its fast, safe, and donors are not charged any fees.
MS 839 PTA is a Non-Profit
MS 839 PTA's EIN is 47-5076855. Your donation is tax deductible!
Direct Questions To:
Diana Gatschet
MS 839 PTA, VP of Fundraising — Annual Appeal
fundraising@ms839.org