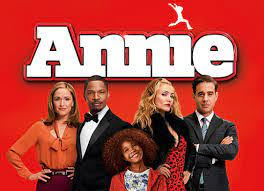 Who: MS 839 Students, All Grades
What: A showing of Annie!
Where: MS 839
When: Friday, February 10, 4-6 PM
Permission slips are required to attend.
Questions? Email Isabella.Martinez@ms839.org
Quién: Estudiantes de MS 839, todos los grados
Qué: ¡Una proyección de Annie!
Dónde: MS 839
Cuándo: Viernes, 10 de febrero, 4-6 PM
Se requieren permisos para asistir.
Preguntas? Envíe un correo electrónico Isabella.Martinez@ms839.org